When a beacon is connectable (Bluetooth icon on the right), you can connect by pressing on it. Select "Configure Beacon" from the menu.
App will start connection process to the beacon. Depending on several factors (number of nearby beacons, distance from beacon, smartphone model, iOS release) this process can be immediate or last a few seconds.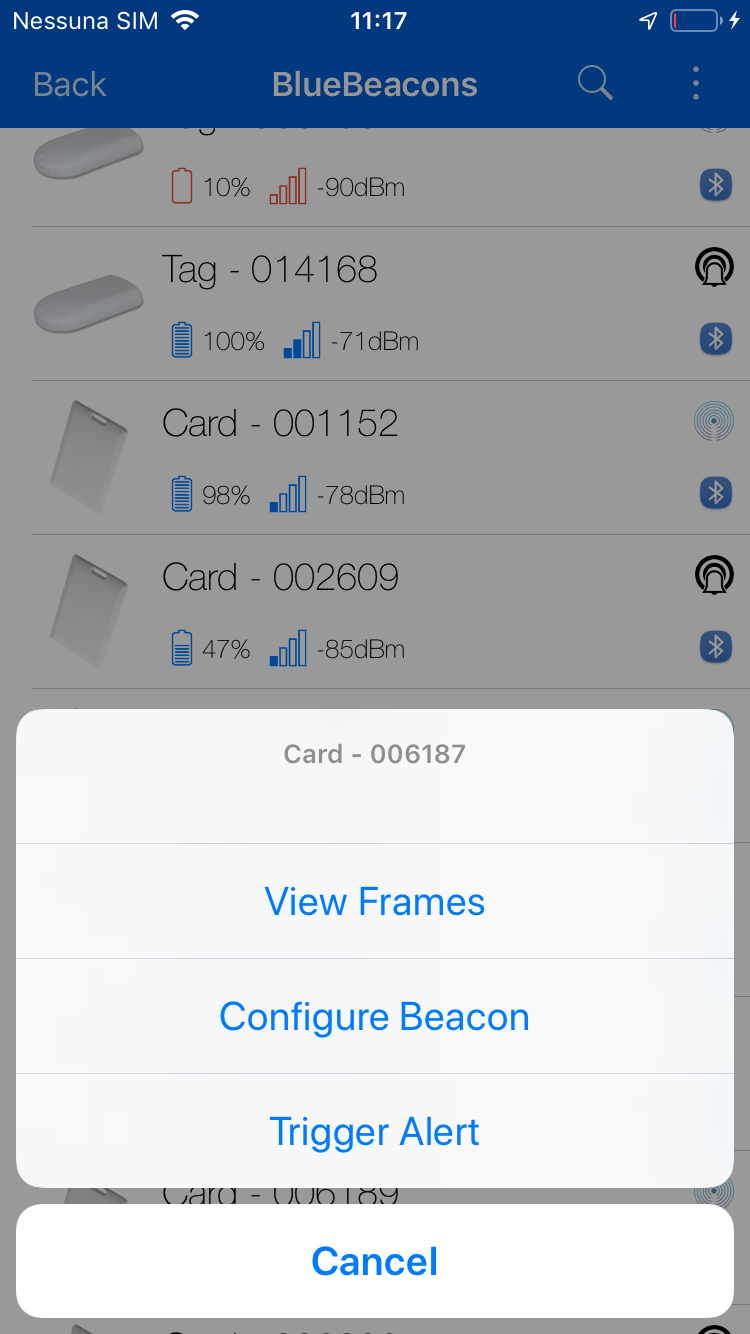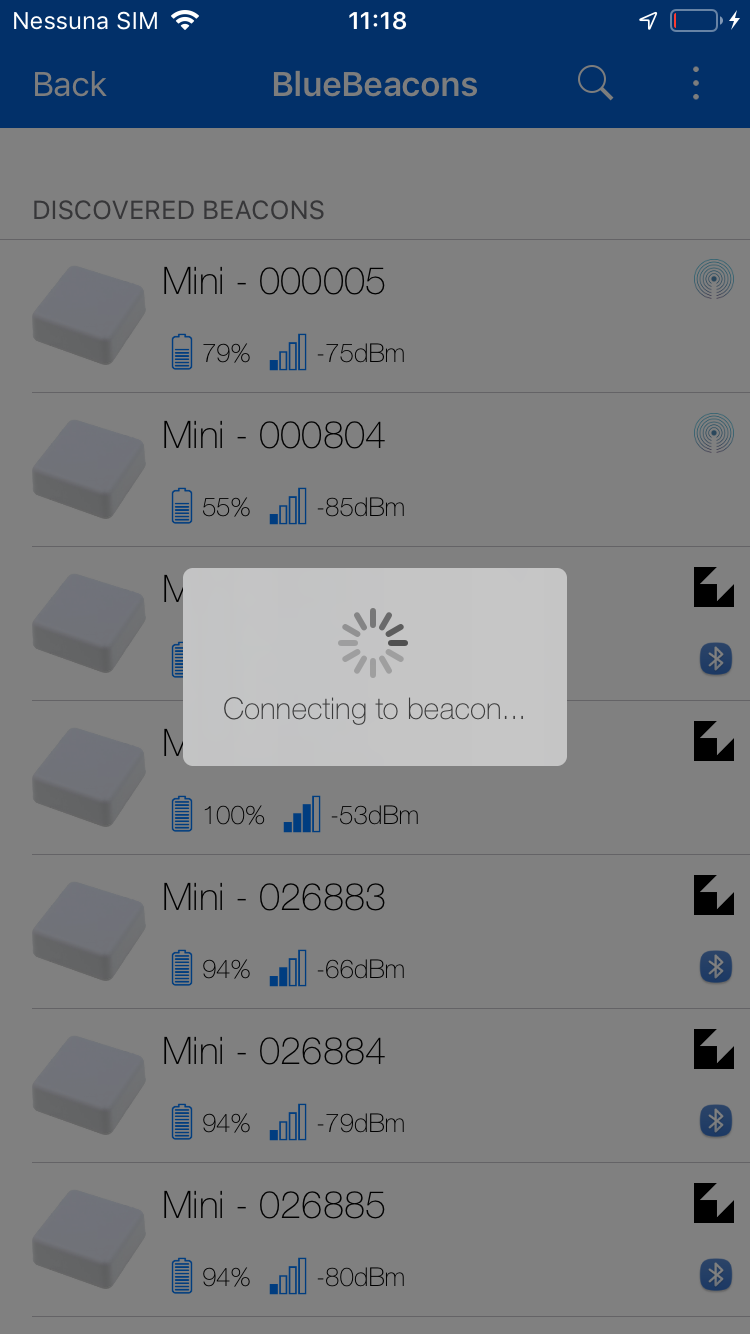 In case the beacon is locked with a password, you will be asked to insert the password. Default password is blueup. In case password in not inserted correctly for three consecutive times or a 30-seconds period expires, the beacon automatically disconnects and enters non-connectable mode for 1 hour (but it continues to advertise as programmed).
If you logged-in with BlueBeacon Cloud account, you will not be asked for the beacon password, since it is retrieved from back-end.
Once the password has been correctly inserted, the app starts reading beacon information and configuration. Then, the main menu interface is provided, offering access to the following options:
- Device Informations: access to beacons information (model, serial number, ...);
- Global Settings: configuration of global beacon parameters;
- Eddystone: configuration of Eddystone frames;
- iBeacon / Others: configuration of iBeacon frames or other frames (Quuppa, Sensors);
- Safety: configuration of BlueUp proprietary Safety packet frames.