iBeacon / Others menu allows to configure up to 4 slots for iBeacon frames or other frames (presently: Quuppa packet, Sensors packet). Each slot can be configured as iBeacon, Quuppa or Sensors (this latter option is available only on BlueBeacon Sensor beacon).
By default, you will find Slot 5 configured as iBeacon (with default BlueUp UUID: ACFD065E-C3C0-11E3-9BBE-1A514932AC01), and other slots not configured.
You can configure each slot according to your needs.
For iBeacon you need to specify UUID (16 bytes) major and minor (2 bytes each, integer from 0 to 65535).
For Quuppa you need to specify if tag ID is MAC address or custom identifier (to be inserted).
For all configured slots, you need to specify advertising interval and transmission power. Additionally, for iBeacon, you can modify default calibrated RSSI at 1 meter (according to iBeacon specifications), but please contact us before doing such modification.
If you do not need any among iBeacon, Quuppa or Sensors frames, you just need to disable ("Not Set") all slots.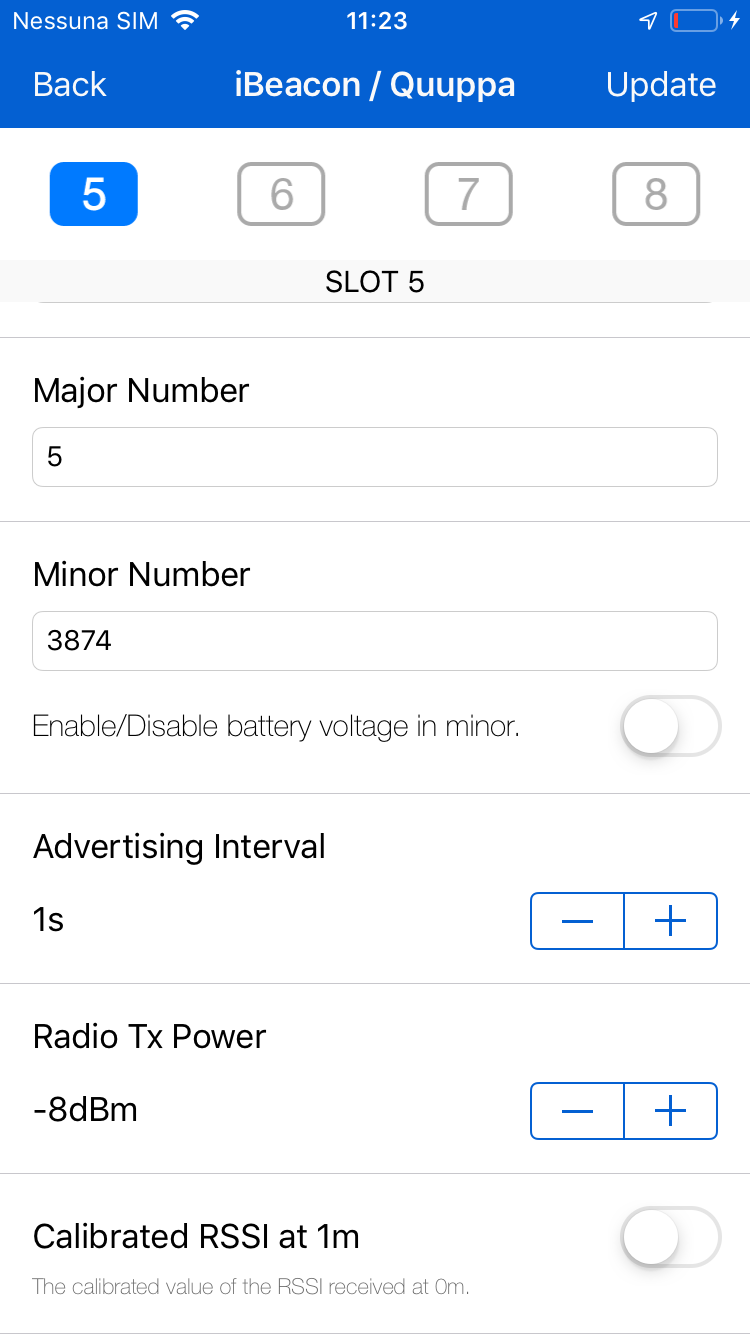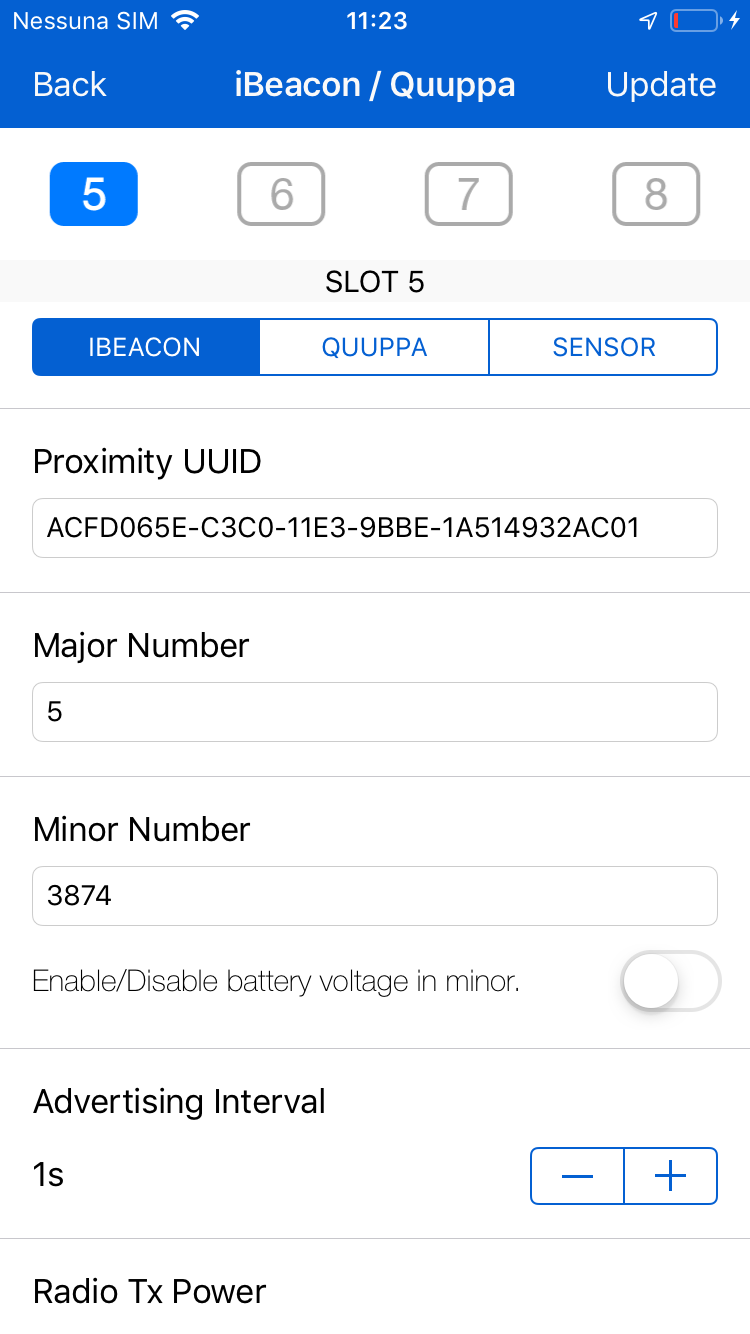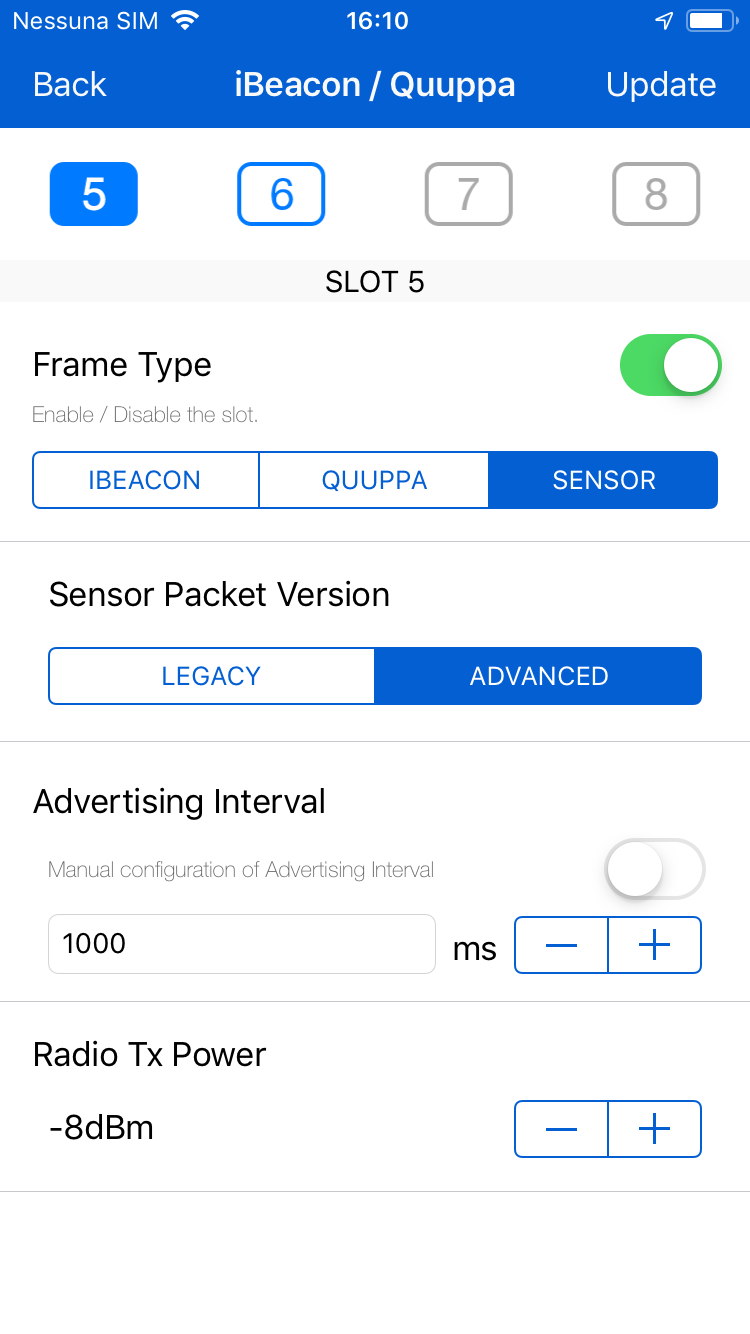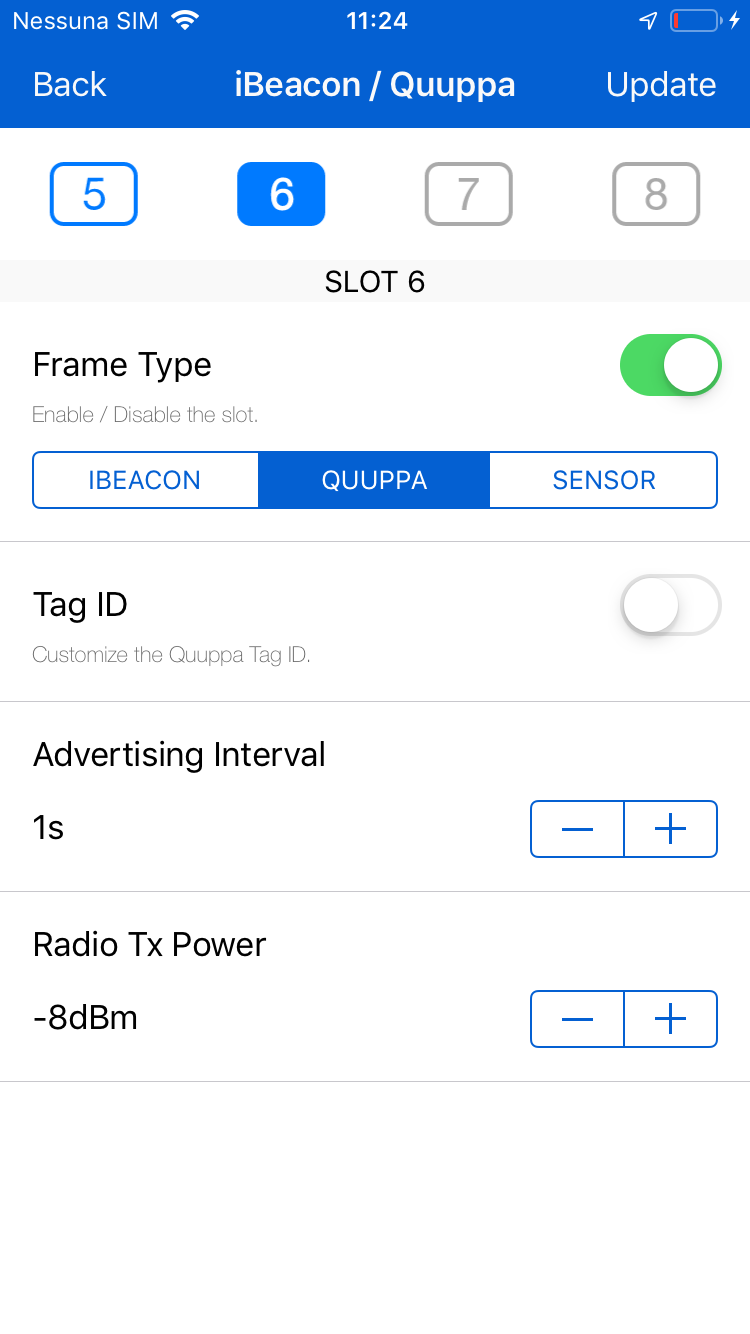 In order to update the beacon with iBeacon (or Quuppa or Sensors) configuration you can:
- press "Update" at the top right;
- press "Back": you will be asked to update beacon with new configuration data.